To the naked eye, the below picture might look simply like four pale guys grinning like idiots.  In fact, it's a veritable barbecue all-star team grinning like idiots (and a couple of cute kids who are blessed to look more like my wife than me).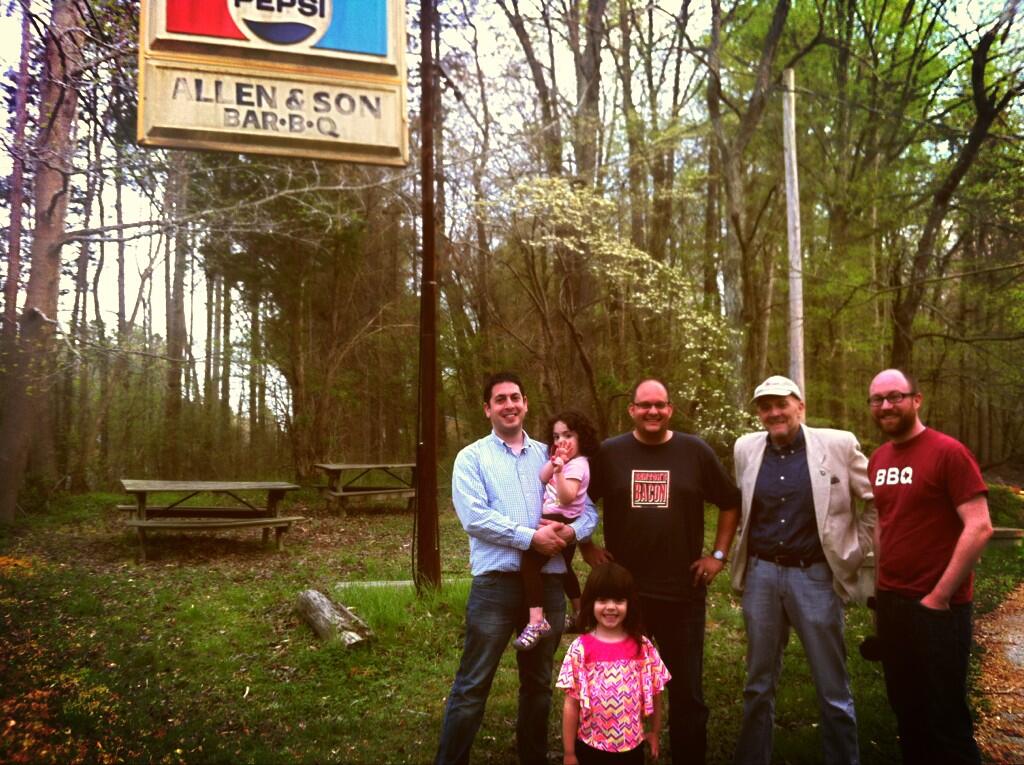 Pictured from left to right (excluding the kids): your very own Porky LeSwine, Daniel Vaughn (@bbqsnob), John Shelton Reed (@smartlyavoidstwitter), and Nicholas McWhirter (@redblank).
Mr. Reed, of Holy Smoke fame, should need no introduction to North Carolina barbecue enthusiasts.  Daniel (author) and Nicholas (photographer) are the talented team behind the soon-to-be-released book, The Prophets of Smoked Meat. Good folk everyone of them, and it was a pleasure to "break hush puppies" with them.
Filed under: Miscellaneous |